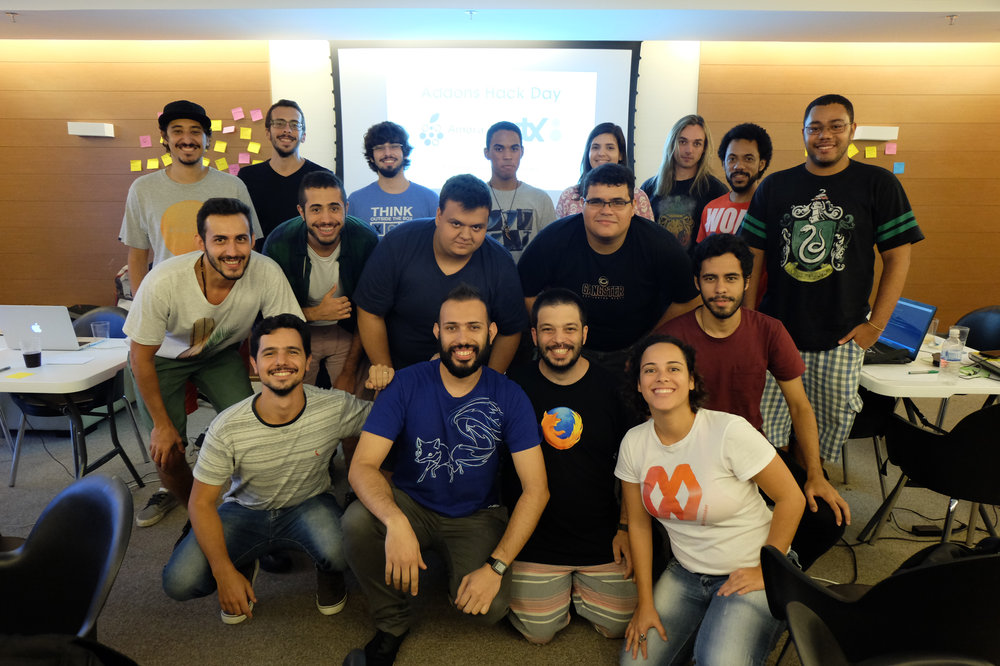 What was the event all about
Brazilian development communities are very organized with constant meetups and chatty online groups focused on specifics points of interest, regions or technologies. Most of these online groups are based on Telegram instant messaging app and basically, people talk all day long. It was in one of such small talk conversations that one group member mentioned an Add-on he created, some other members expressed interest in knowing more about Add-ons because they wanted to port some web development focused WebExtensions from Chrome to Firefox. Thats how we decided to run a hack day event focused on porting Add-ons, it all begun with a single instant message.
As the idea matured, we learned that Firefox is yet to add the WebExtensions DevTools API, so our Add-on porting day would pivot into an Add-on creation day.